This could be a much longer list but I'm going to restrict it to the top 6. So here we go!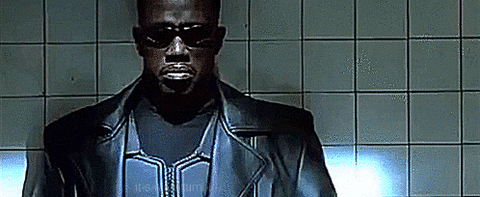 #1 Blade: Of course, Blade—aka Eric Brooks—as played by Wesley Snipes. The ultimate Daywalker, he has all the strengths, but none of the weakness of fellow Vampires so that makes him the ultimate bad-ass. Of course, his cool name comes from his expert usage of knives and daggers. He doesn't take shit from anyone or anything. My hero.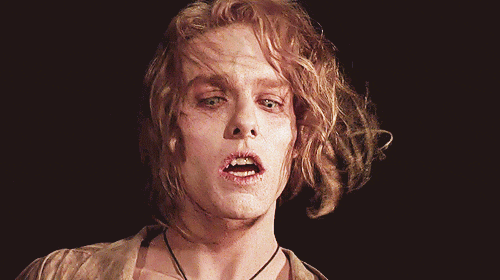 #2 Lestat: How could you have such a list and not include Lestat de Lioncourt, the prototypical vain and sexual vampire with extraordinary abilities yet plagued by self-doubt and his place in society. There has never been such a complex vampire in literature. He cannot be summed up in one paragraph.
(Source: https://en.wikipedia.org/wiki/Carmilla#/media/File:Carmilla.jpg)
#3 Carmilla from The Dark Blue: Written by Joseph Sheridan Le Fanu and published in 1871 it featured the first lesbian female vampire in literature. This was written even before Dracula and is just as creepy and horrifying. Ahead of its time in so many ways.
(Source: http://dc.wikia.com/wiki/I,_Vampire_Vol_1_0)
#4 Andrew Bennett—I, Vampire: A DC Comics creation, I love his story and how he was bitten by a vampire during a nighttime ride of his horse. The love of his life, Mary, begs him to make her a vampire also so that they can stay together forever. He grants her wish and she soon starts a group called the Cult of the Blood Red Moon and becomes a villain. Andrew is forced to spend his life tracking her down in order to stop the murderous organization she started. From lovers to enemies, a great story.
(Source: http://powerlisting.wikia.com/wiki/File:Dracula_Bites_Batman.jpg)
#5 Red Rain Batman from the Batman & Dracula Trilogy: One of my favorite superheroes becomes a vampire?! Sign me up! Another DC Comics creation where Batman fights Dracula (yes, the Bram Stoker vampire) and his gang. Batman is bitten by a vampire during one of the many fights and becomes a vampire which gives him the enhanced abilities to fight Dracula and his followers. Who would have thought? Batman as a vampire!
(Source: http://www.readaboutcomics.com/2005/04/26/sea-of-red-1/)
#6 Marco Esperanza, SEA OF RED: In the 16th century, after his ship is sunk, Marco Esperanza, a member of the crew, clings to a piece of wood drifting in the sea when he is rescued by another ship. This ship being the Black Galleon which is manned by a crew of vampires. And thus begins his 400 year search for revenge which takes him into present day.