Craving a new episode of Younger and the crazy publishing antics the Empirical Press team get up to? Here's what the show gets wrong (and right) about our wonderful jobs.
The wardrobe budget
Kelsey and Liza, please tell us how we can dress like this for work? There are many fashionable people in our industry (looking at you Gorman wearers) but we are THRIFTY. We can only dream of being on Diana's level.
The publication journey for Marriage Vacation
We think this book was acquired and published in six weeks! We're usually working on a debut novel over a year out from publication. But we guess it's all worth it for page 58...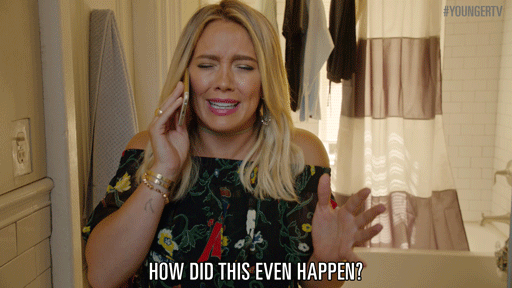 The kitchen
We still can't get over the fully stocked kitchen and drinks service. That's why all of the Empirical staff have such great skin - the free Evian water! Luckily we have a lot of talented bakers on our staff who bring in a lot of goodies to share. We're hungry, okay?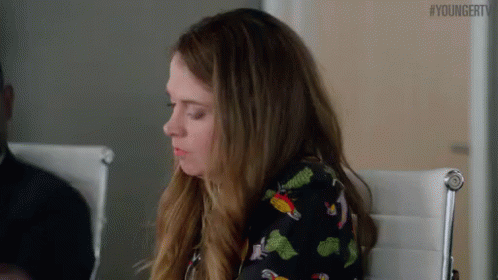 The parties
We're more likely to be found at public library events than a fancy gala. When do you have time for reading, Kelsey? However, we do have a great appreciation for a good glass of wine on a Friday afternoon!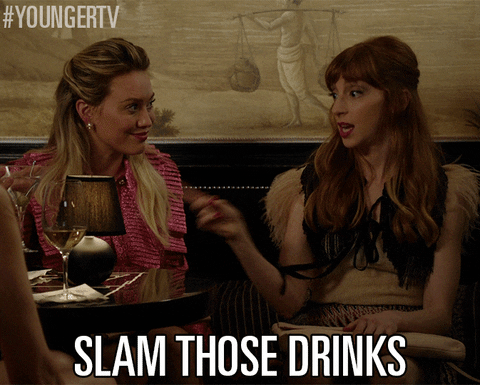 Coffee dates over pool parties
Meeting agents at pool parties? In our dreams! In the marketing department, we don't tend to go to fancy lunches every day or enjoy Happy Hour at any hour. As much as we'd love to...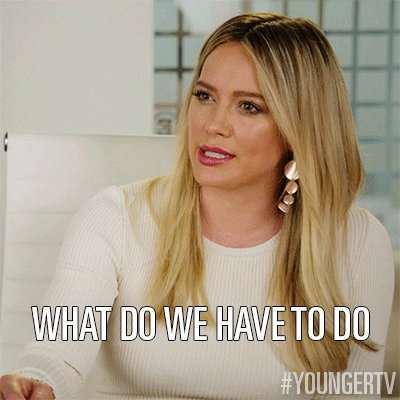 Kelsey and Liza's career progression
Ladies, you are the real MVPs! Kelsey has her own imprint in her 20s and Liza went from marketing coordinator to publisher to doing everyone's jobs in less than a few years.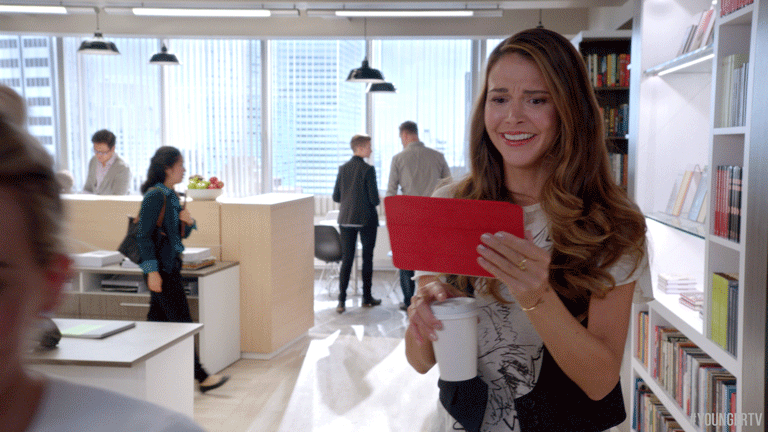 What Younger gets right!
P is for Pigeon was so amazingly accurate in terms of the marketing and publicity events. Also, #GetYourOatesOut could very well be a hashtag we'd use on social media. There have even been moments where even a bit of dress-up is required!
One thing Younger gets very right about publishing is the friendships you make. Bookish people get each other and have each other's back. You'll find great mentors, supportive colleagues and a passion to promote our favourite books. There's a reason we all love this show!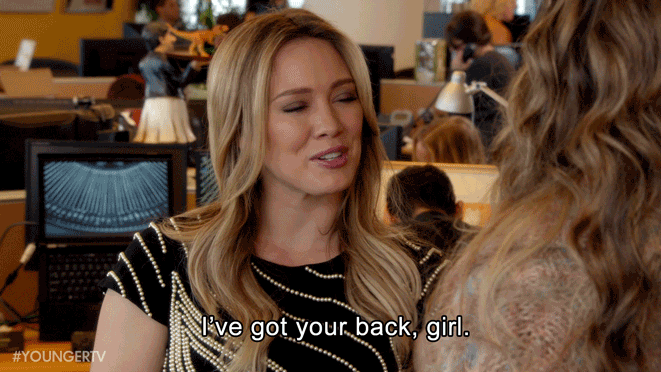 ---
If you love Younger then you need to check out the follow-up novel! Older by Pamela Remond is out now.
On the marketing team. Contemporary romances with illustrated covers are my forte. Eating ice cream is also my forte. These two interests usually combine.