1. She's talented AF
Delevingne sings AND plays the drums AND plays the guitar. She's pretty awesome guys.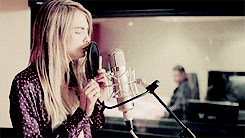 source: giphy
2. She's open about her battles with depression
Delevingne spoke recently about the peak of her battle, at 15 years old, with depression in an interview with Vogue. She said, "I was hit with a massive wave of depression and anxiety and self-hatred, where the feelings were so painful that I would slam my head against a tree to try to knock myself out."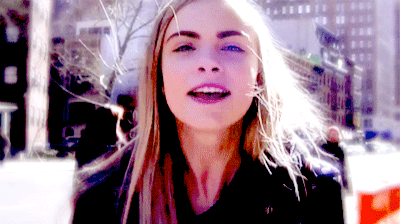 source: giphy
3. She was discovered in that way that you think people get discovered
No vlogging profile. No reality TV show. No embarrassing leaked tape. Cara was spotted by Burberry's Christopher Bailey while working part-time in the office of fashion website ASOS. Bailey cast her in the company's spring/summer 2011 campaign and the rest is history.
source: giphy
4. She has the best eyebrows in the biz
Sales for eyebrow grooming products doubled in 2014, and have been growing ever since, due in large part to Delevingne's trendsetting bold brows.
source: giphy
5. She's a gamer
Cara is a passionate computer and video game player, especially fond of the game Call of Duty. In fact, she even starred in the official Black Ops III trailer. She still regularly plays online against people from around the globe. The next time you find yourself competing with a Dara Celevingne, it could be Cara!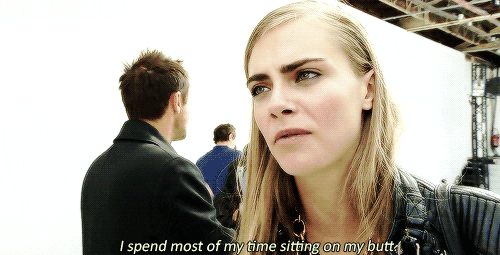 source: giphy
6. Her Godmother is Joan Collins
Talk about being lucky, just imagine the stories! The legendary actress Joan Collins is actually Cara's godmother and a very proud one at that, as she has shared in interviews, praising her goddaughter for her achievements and being 'the most natural and down-to-earth girl' at the same time. Awwww.....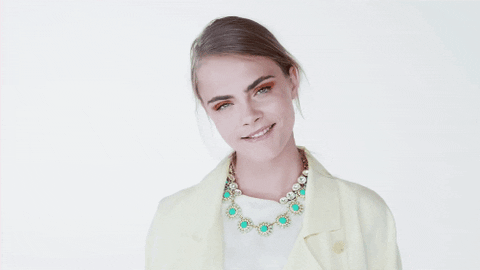 source: giphy
7. She used to date St. Vincent
St. Vincent (aka Annie Clark) is one of the most talented and innovative musicians of her generation and while they're now broken up, she and Cara made such a cute couple. Cara went public about the relationship and her sexuality in an interview in 2014, 'I am who I am,' she concluded.
source: giphy
8. She has a bacon tattoo on her foot
In the middle of 2014 New York Fashion Week, on the roof of a SoHo hotel, Cara had the word 'BACON' in all caps across the bottom of her foot. "She'd been asking for an image of bacon for a year now," Tattoo artist Keith McCurdy said. "It's difficult to capture small, so I thought it could be more subtle. I said, 'Why don't we spell it?'" Delevingne promptly posted her new ink to Instagram, where it's since accrued hundreds of thousands of likes.
source: @caradelevingne
9. She's an animal lover
Delevingne has long been a supporter of animal rights. Following the high-profile killing of Cecil the lion in 2015, Cara auctioned her personal TAG Heuer watch, raising £18,600 for WildCRU.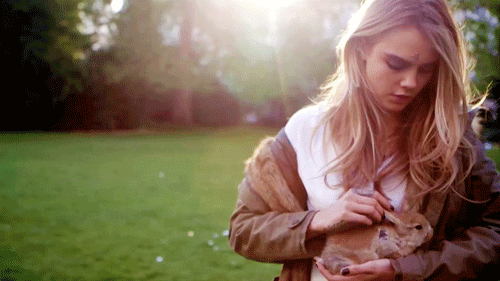 source: giphy
Have we missed anything? Oh yeah...
10. SHE'S WRITTEN A NOVEL AND IT'S AH-MAZING!
Mirror, Mirror is the story of a group of high school misfits who form a band, creating a bond that appears unable to be broken until tragedy strikes. It's dark, funny, sad, gritty and beautifully paced. This is great YA teenagers will relate to and adults will love.
source: standard
Cara. We love her.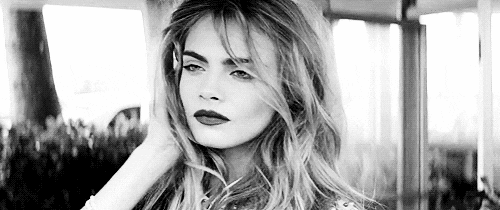 source: giphy
I'm National & Digital Accounts Manager at Hachette Australia which means I get to tell people about our amazing books all the time. I grew up in the bush, which meant a lot of reading time that I took full advantage of and books have been my bag ever since. Follow me at @andrew__cat if you like books, movies, sport, sub-par food photography and ranting about first world problems.