Some words of wisdom to our younger selves from Tammy Robinson, author of DIFFERENTLY NORMAL.
Ahhh . . . young love. If we knew what we knew now would we do it all again? Most likely, we think. But all the same here are some sage words to put our little hearts at rest.
1. Your first love won't be your first lover. Or even your second, or third…
You will think you love those boys, and it's a kind of love, sure. A comforting, innocent kind of love. But it isn't LOVE. (And FYI, while I've got you – trust your instincts on that first real relationship and run. He will damage you in a way that reaches far into your future.)
(source: giphy)
2. When you do fall in proper, fiery, I-can't-live-without-this-man kind of love, you will be older and wiser and with a few relationships under your belt.
And it will completely blindside you, to the point that you deny your feelings even to yourself at first, professing to all and sundry that you can't stand him. You believe it. This changes on a sunny day in June, and comes as a voice in your head, "I love him." You hear it as clear and as loud as anything, and the realisation will bring you to a complete stop in the street.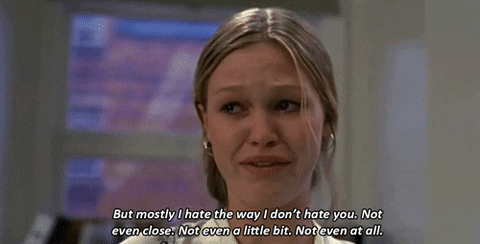 (source: giphy)
3. Your love will burn bright and fierce.
He is everything you have ever wanted but didn't know, and the two of you will spend hours curled up together making endless plans for the future that involve travel and adventure. You cannot get enough of him, ever. It's not healthy, the way you are obsessed with each other, but you could no more stop craving him than you could walk away.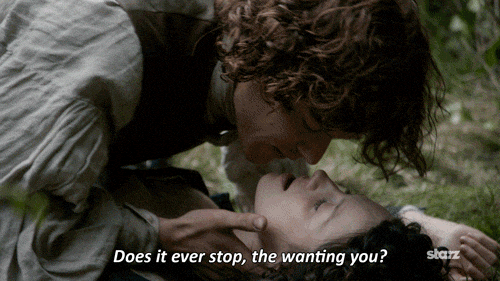 (source: giphy)
4. But like all burning stars, it will end, and when it does you truly believe that you will never recover.
You will, but it will take some time. The end is messy and convoluted, you both cry and profess undying love, and years later, when you think of him, - which you do, and often, - you will remain murky on the details. The reasons you break up are both huge and inconsequential. You will torture yourself with hindsight, and the 'could have, should have's,' but there is no point in that. If it hadn't ended you would not have the wonderful family you do today. Because yes, you will find love again, and although it won't be the same, it will be solid and dependable, and you won't ever doubt it's veracity.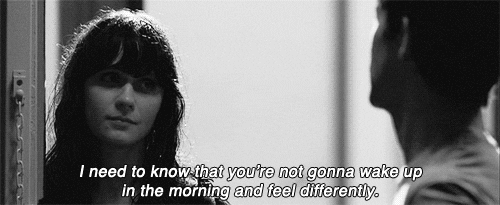 (source: giphy)
5. You will never, ever forget him, your first real love, and you won't want to.
Sometimes, just for a moment, you allow yourself to recall how he made you feel, and you will use that emotion in your books, both the pain and the joy. The memory of him is always there, just beneath the surface, and you will draw it out often, remembering his intensity, and the passion between you. It will sustain you when life isn't going so great. He also comes to you in your dreams. And there, sometimes, in the depth of night while you sleep with a vast sky of stars overhead, the ending changes. You will wake with a smile and you will remember how it felt to be someone's whole world, and you will be grateful you got to feel that, even though it hurt, because not everyone gets that chance.
(source: giphy)
TAMMY ROBINSON is a contemporary women's fiction author from the Bay of Plenty, New Zealand. DIFFERENTLY NORMAL is her debut novel and is out now.